IBERGRID

2018

: Towards the European Open Science Cloud – EOSC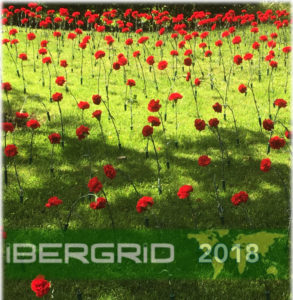 The 9th Iberian Grid Conference will take place in Lisbon from Thursday 11th October to Friday 12th October. The conference will be held at the  University Institute of Lisbon (ISCTE-IUL).
Following the spirit of the IBERGRID series of conferences, the 2018 edition is a timely opportunity for networking and fostering cooperative projects at the Iberian level, with a focus on the upcoming European Open Science Cloud (EOSC): challenges and opportunities for the Iberian region.
IBERGRID 2018 will run partially in parallel with "Digital Infrastructures for Research – DI4R" that takes place from 9th to 11th of October, hosted as well by LIP together with INCD, and jointly organized by EOSC-Hub, GEANT and PRACE.
https://www.digitalinfrastructures.eu/
Important Dates
14th of May — Opening of the call for abstracts
22nd of June — Closing call for abstracts (extended to July 6th)
9th of July — Information of acceptance
Registration

Early Bird 1st June – 24th of July
End of online registration 24th September (extended until 28th September)
On site Registration: 11th – 12th October (cash only)
Registration open
https://www.lip.pt/events/2018/ibergrid/
Program and abstract submissions

INDICO at https://indico.lip.pt/event/437/
Local Organizing Committee
LIP – Computing Group
INCD – Portuguese Distributed Computing Infrastructure
IBERGRID

2018

Organizing Committee
Jorge Gomes (LIP / INCD)
Mario David (LIP / INCD)
Isabel Campos (CSIC)
Ignacio Blanquer (UPV)
Carlos Fernández (CESGA)
Antonio Fuentes (RedIRIS)